The first outing: Oostwinkel Tractor Pull 100829
A popular Flemish past time.  The locals gather in an empty field, let some of the air out of the tyres and see how far they can drag a heavy trailer called Wim the Wale.
The air reeks of burnt diesel and the mud comes up to the knees.  Beer flows freely and the whole thing is sponsored by farm machinery manufacturers.
Oh Arrr.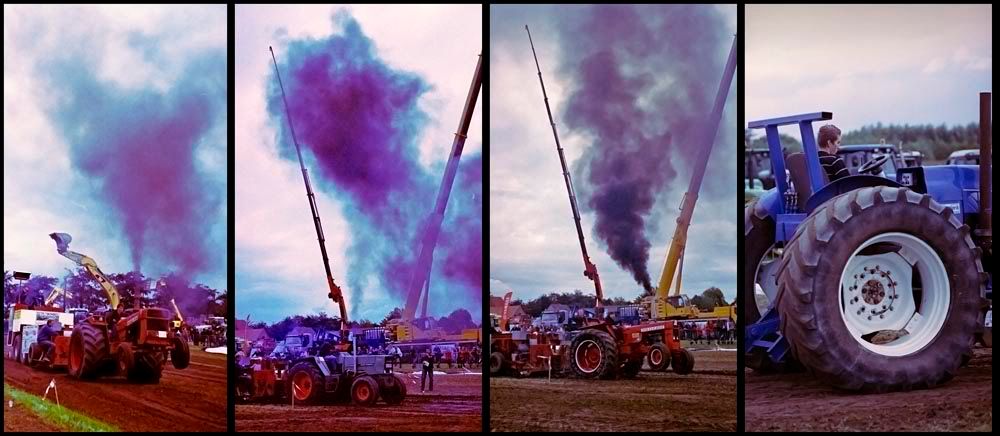 I used a now deceased Praktica MTL3 to first test expired film.